You Have Multiple Selling Options
Winning the lottery is a once in a lifetime chance which comes to only a lucky few. The large amount of money in lottery winnings could definitely give you financial support for life.
But winning the lottery is not the end of the process. In a manner, it is only the start of it.
Once you win the lottery, you get the freedom to choose between two payout options:
1. Lump sum payment: You could choose to receive the complete lottery winnings at once.
2. Annuity: You could choose to break them down in installments, called annuity payments. These annuities could last for as long as 29 years, breaking your payout into 30 installments.
Receiving a lump sum amount against your winnings means exactly what you are thinking: an almost immediate supply to a staggering amount of money.
Whereas, receiving annuities ensure that you receive consistent income over each year of the next 3 decades.
You have around 60 days to make a decision about choosing between these options.
Both of these options come with their own set of pros and cons.
Lump Sum vs Annuity
While a lump sum payment could lead you to have uncontrolled access to a very large sum of money, it has its own disadvantages.
One of them is that it could lead you to a few months of spending without control, which diminishes your chances to live the rest of your life comfortably. All of your cash gets spent in luxury purchases or simply superfluous expenses, leaving you with fewer investments than expenditures.
The tax implications on being the recipient to such a large amount of cash could also have implications of its own. As of 2018, in addition to a payment of more than $150,000, you would have to pay 37 percent tax on the amount that exceeds $500,000.
If your lottery was in tens of millions, then you can calculate how massive the tax could be.
All in all, choosing a lump sum amount could give you a few months of luxury before leaving you cash strapped.
On the other hand, choosing an annuity not only lowers the tax rate, but receiving a controlled amount on an annual basis allows people to keep their expenses in check as well. While it keeps them from receiving their lottery winnings all at once, but it also ensures steady income for possibly the rest of their life.
On the other hand, the "controlling" factor of the annuity could backfire itself.
When you need immediate access to your own money that you have saved in terms of your lottery winnings, you wouldn't be able to have it. No matter if it's an emergency or the need to make a real estate investment, your next payout will only come on the annuity date.
This leads people to seek cashing out their lottery annuity to interested buyers such as DRB Capital.
Why People Choose to Cash Out

While this aspect is not known to people, it is legal to cash in lottery annuities. This helps you meet emergency expenses or purchases including but not limited to: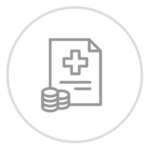 Medical bills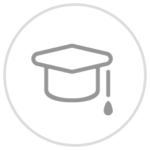 Education funding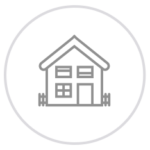 Buying a home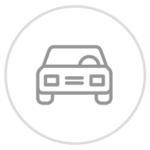 Buying a car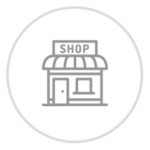 Business capital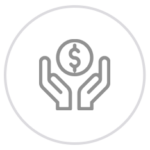 Investments
While you are in the process to sell lottery payments to a buyer, here are a few points to keep in mind.
You need to bear in mind that the amount you receive against your annuity is less than the annuity value itself.
Knowing that selling all of your lottery payments isn't the only option would also help. You can only sell a part of your annuity to meet the expense you have on your hands. This ensures that you don't have to part ways with all of your lottery winnings at once.
Once you locate a buyer and decide on the selling agreement, you will need to attend a simple court proceeding in front of a judge to ensure that the transaction goes through without any issues. This is done in regard to your own safety.
This is what the process looks like
Request a quote from a reputable company such as DRB Capital
Discuss your options with the company's representative
Finalize the agreement
Appear in front of a judge to finalize the process
Receive your money in your bank account
Here are a few points to keep in mind to ensure that you are transacting with a credible buyer and not being taken advantage of due to your need:
Make sure that the company is tenured. A reliable company would have a few years of operation behind it.
Ensure that the terms are explained to you right from the start.
Confirm that the whole process is being followed legally.
DRB Capital makes certain to meet all of these requirements and guides you through a proces. From the moment you contact them to the moment you receive your payout, DRB Capital will be there to help you every step of the way.
As such, if you are looking for a reliable buyer to cash out lottery winnings, call DRB Capital today for a free quote.
Get The Cash You Deserve For Your Lottery Winnings