Is a Pre-Settlement Cash Advance Really a Loan?
No, pre-settlement funding is not an actual "settlement loan" that requires you to repay on a schedule. In fact, repayment of the cash advance is solely dependent upon you receiving a settlement.
So what is pre-settlement funding?
They are funds provided in advance of the settlement of your lawsuit used to meet your financial needs while your attorney pursues the highest level of compensation available.
A pre-settlement advance is not a loan as individuals do not repay it unless the lawsuit is won. Pre-settlement funding is a cash advance based on the money you expect to receive from your lawsuit. When a lawsuit plaintiff needs money to pay bills or cover living expenses while they are awaiting future compensation from a lawsuit, a settlement cash advance is a good option. The funds provide financial security while awaiting the conclusion of the long legal process.
What Pre-Settlement Funding DOESN'T Do
While it's important to know everything a pre-settlement cash advance can do for you, it's equally important to understand its limitations.  Pre-settlement funding is NOT:
A settlement replacement.
A traditional loan that must be repaid with interest.
A structured settlement.
How to Qualify for Lawsuit Funding
You do need to meet certain eligibility requirements in order to receive this type of funding. Prior to receiving approval for a cash advance, the funding company will estimate the value of your lawsuit. Most pre-settlement funding companies offer 15 to 20 percent of the estimated settlement amount. This should provide you with enough funds to make ends meet while continuing to pursue the lawsuit.
Types of Claims Eligible for Funding
In order to be considered for pre-settlement funding, your attorney will be asked to provide some information about the lawsuit. Cash advances are possible for many types of lawsuits, but companies most often work with individuals who were demonstrably injured by the defendant. The following are types of lawsuits that are frequently eligible for pre-settlement funding.
Personal injury
Wrongful death
Premises liability
Medical malpractice
Product liability
Understanding the Process
Once you understand you are pursuing a non-recourse cash advance, you should also know the steps of the process. Clarity and information are the foundations of making sound financial decisions. The following are the steps for seeking pre-settlement funding.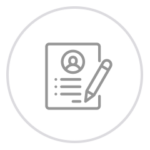 Fill out an application including supporting documentation from your attorney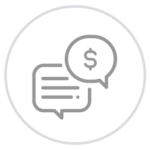 Company determines cash advance amount based on estimated value of claim and likelihood of winning lawsuit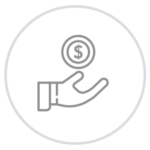 Receive your funds while awaiting trial or settlement
Although the processing times can vary, pre-settlement funding companies understand individuals need money as soon as possible and attempt to have a decision within five business days. To support the timely completion of your application, please ensure that both you and your attorney provide all requested documentation as quickly as possible.
Pros & Cons of Pre-Settlement Funding
As you are reading this, you may find yourself in need of cash for medical bills and other expenses while you await the result of your lawsuit. At this point, you're likely considering whether or not you should pursue a settlement cash advance to meet your existing financial needs.
There are many advantages to pursuing such a cash advance. Awareness of both the advantages and disadvantages ensures an informed decision.
Pros
The following are the advantages of pre-settlement funding.
Cash advance covers immediate and urgent financial needs – no long waiting time.
With pre-settlement funding, you can afford to wait on a fair outcome and not settle for the first and lowest offer.
You owe nothing if you lose the lawsuit.
Cons
As with almost any financial transaction, there are cons to consider when pursuing pre-settlement funding. We have broken down the cons, so you have a clear picture of what to expect
You will need to pay fees and possibly interest for a pre-settlement cash advance.
Not all lawsuits are eligible for a pre-settlement funding.
FAQ
When is pre-settlement funding appropriate?
If you are finding it difficult to make ends meet because you are unable to work or your income has been reduced due to your injuries, pre-settlement funding may be the right choice. This type of cash advance is also advisable when an individual is facing medical care expenses that are a direct result of their injuries.
Does the defendant find out about your pre-settlement funding?
No, there is no requirement nor reason to inform the defendant about your application for pre-settlement funding. Only the necessary parties will be involved, including you, your attorney, and your chosen cash advance company. The idea behind pre-settlement funding is to you give you the financial flexibility to truly maximize your success in the settlement.
How does the cash advance get repaid?
Once you're awarded your settlement, the funds are first used to pay your lawyer and any court fees. After that, the remaining funds are used to repay the pre-settlement funding company, including any fees that were assessed. If there's not enough money left to repay them in full, you aren't responsible for the difference. If there is money left after everyone has been paid, you get that amount as well.
Do you need good credit in order to be eligible?
Since this type of funding is a cash advance rather than a typical settlement loan, you don't need to meet any credit minimums. The strength of your case and expected settlement amount are both used to determine your eligibility, not your personal financial situation.
What happens if you lose your case?
If you do lose your case, you don't have to repay your cash advance or pay any fees. The risk is taken on by the pre-settlement funding company, not by you. That's why they take the time to discuss the lawsuit with your lawyer to determine how likely your chances are of winning.