Are These Actual Loans?
We have already stated this is not a true loan in the typical sense, so what exactly is it? This funding helps with the financial needs of an individual while their attorney pursues the highest level of compensation available.
The reason a pre-settlement advance is not a loan is individuals do not repay unless they win their lawsuit. The best way to define pre-settlement funding is it is a cash advance based on the future money a person expects to receive from their lawsuit.
Some people need money to pay their bills and cover their living expenses while they are awaiting future compensation from a lawsuit. This cash advance helps you to feel more financially comfortable while awaiting a long legal process to come to a conclusion.
What It Is Not
You know what a pre-settlement loan is, but you also need to understand what it is not.
It is not a settlement replacement.
It is not a traditional loan that must be repaid.
It is not a structured settlement.
Limits on Pre-Settlement Funding
There are some eligibility limitations on funding. Before you get approval for a cash advance, DRB Capital will estimate the value of your lawsuit. Most structured settlement loan companies are going to offer between 15 and 20 percent of this estimated amount. This percentage gives you enough to make ends meet without depleting your entire sum of compensation.
Which Types of Claims Are Eligible for These Loans?
DRB Capital will make the determination on your approval for a structured settlement loan. Before acceptance, your attorney needs to fill out paperwork which describes in detail the nature of your lawsuit. A company has the ability to approve cash advances on many types of lawsuits, but these companies most often work with injured victims. The following are some of the common lawsuits that may be eligible for pre-settlement funding.
Personal injury lawsuits
Wrongful death lawsuits
Premises liability lawsuits
Medical malpractice lawsuits
Product liability lawsuits
Understanding the Process
Once you understand you are pursuing a non-recourse cash advance, you next need to know the steps involved in the process. Proper clarity is the hallmark for making wise financial decisions. The following are the steps that occur when you seek pre-settlement funding.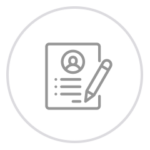 You first fill out the application and should get help from your attorney to provide documentation.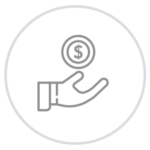 The underwriter decides the amount of the cash advance, based on the estimated value of the claim.
The underwriter also makes a determination regarding whether or not the lawsuit is likely to result in a win.
The underwriter is the professional who carries out the work for the funding company. It is their job to determine whether you receive approval or denial. Although the process times can vary, most companies like DRB Capital understand individuals need their money as soon as possible, so they attempt to have a decision within about a week. Your attorney can help speed up the process by providing all of the necessary documentation in an expedient manner.
Pros & Cons of Pre-Settlement Funding
As you are reading this, you may have found yourself in need of cash for medical bills and other expenses while you await the end of your lawsuit. At this point, you are likely wondering whether or not you should pursue a structured settlement loan to meet your financial needs.
There are many advantages to pursuing this cash advance. Knowing the advantages and disadvantages allows you to make a decision based on all of the facts instead of misinformation. The following are the advantages we consider to be most compelling for seeking pre-settlement funding.
This cash advance provides for your immediate financial needs without having to wait.
With pre-settlement funding, you are more likely to be willing to wait on a fair outcome.
You will avoid a great deal of the stress involved in the process of pursuing a lawsuit.
You do not have to repay if you do not win.
Cons
As with almost any financial transaction, there are some cons to consider when pursuing a structured settlement loan. We have broken down the cons, so you have a clear picture of what to expect.
You will owe fees and possible interest for a pre-settlement cash advance.
Not all lawsuits are eligible for a structured settlement loan.
When Is Pre-Settlement Funding Appropriate?
If you are finding it difficult to make ends meet because you are unable to work or your income has been reduced due to your injuries, pre-settlement funding may be the right choice. This cash advance is also advised when an individual is facing medical care expenses that are a direct result of their injuries.
We believe it is essential you know the facts before making a final decision. Although you have multiple options when choosing a pre-settlement funding company, we have found DRB Capital offers honest, reliable services that help individuals like yourself gain access to the cash they need now.
After you have gone over all of the information, we urge you to take time in making a decision, so you can be sure your choice is a sound one. Should you decide to pursue a pre-settlement cash advance, we highly recommend you seek the services of DRB Capital.
See How Much Money You Can Borrow